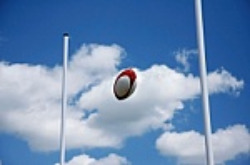 So, you've been out of the dating scene for ages and are feeling sort of clueless about the rules. What are the boundaries? Where do you go around Sacramento? What do you do? And who's writing this manual, anyway? Let's start with the basics.
Challenge #1: Getting Up to Speed
Knowing the dating rules are one thing, applying them is another. Trust me when I say, "You can do this!" No, really—you can! You are a divorce warrior, and this is just a date. So, before you talk yourself out of it, let me just tell you that you are lookin' hotter than ever!
The First Date After Your Divorce
Here you go. You've just accepted your first date for coffee, and suddenly you are flooded with emotions. The last time you accepted a date, it turned into marriage, and that turned into—Yikes! Relax. What you're experiencing is just First-Date Jitters. They will pass. Just remember: It's only coffee, it's not a marriage proposal! This is a useful mantra, incidentally ("It's only coffee… It's only coffee… It's only coffee!")
What To Wear
The general rule is to act your age and dress age-appropriately. If you need some help, flip through a clothing store catalog or a few fashion magazines for some ideas, or go to a department store. Sales associates love a dating mission. Men should trim all facial hair, including ears, nose and unibrow. Ladies, this goes for you too!
Keep The First Date Short and Sweet
This date is commonly called the "Meet and Greet" date. It's short and sweet. A general rule is that the first date should not exceed the length of two meals. You can pick which meals, but I recommend starting with just coffee. If you hit it off, it could turn into lunch. And if you don't, you can still get on with your day and all you've lost is the cost of a latte.
Always Have a Plan "B"
If you learned nothing else from your divorce, you should have learned to always have a Plan B. Plan B is what paid the mortgage the first month after you were separated. Plan B is what got you through when alcohol was not an option!
When it comes to dating, too, always have an escape route. Have a friend call and check in to see if you need rescuing, just in case the date turns out to be a dud.
Where to Go & What to Do
The beauty of the old movie-followed-by-dinner formula is that it gives you something to discuss across the table. Looking for something more exciting? Tango by the River offers drop-in dancing and lessons on Thursdays nights (www.rivertango.com). Sacramento's river trails are another great option—share a bike ride or a nature walk, or, for less than the price of dinner and a movie, you can rent a boat and cruise the river. (Make it a double date, and you can split the cost for an even better rate.) Get online and ask around—there is plenty to do out there.
Challenge #2: Being Open To New Experiences
It may not be comfortable (at least not at first), but stretching outside your comfort zone and trying new things will give you back the confidence you may have lost in your divorce. And confidence is key when you are dating.
I know… A date is probably the last time you want to risk looking like a fool. That's why I recommend group activities to get you started. You can connect with others while doing fun things, but without the pressure of being on a date.
Challenge #3: Getting Comfortable in Your Own Skin Again
So, how do you bring sexy back after having three kids and enduring the rejection of a disinterested spouse? The process works from the inside-out. And getting in touch with your own soul is the first step to regaining your inner peace (and your outer glow). Here are a few questions to help you do that: Ask yourself, what gives you goose bumps in life? How would people remember you if you died tomorrow? If you were to write a happy ending to your life, how would that story go?
Take care of yourself, and do the things that make you feel good about yourself. It's just a matter of time before you will blossom!
Challenge #4: Practicing Patience.
By the end of a divorce, we may crave companionship intensely, but in reality, we are not ready for another relationship, even if we think we are. It's a Catch-22. I believe it's important to wait two years before jumping back into a serious relationship. Spend this period of your life dating many different types of people. If you don't, you will pick the same spouse but with a different name!
Challenge #5: Dating as a Single Parent
You're exhausted from your week and wonder if you even have the energy left over to draw a bubble bath, let alone go out on a date. Making time for a date is important, and sometimes that means letting go of routines. You may have to go grocery shopping on your lunch hour Monday or switch laundry night.
Then there's the challenge of finding a sitter. It may be tough to find one who can drive herself home at midnight. It's a gift to find a sitter whose parents will pick her up after your date or one who lives just a few doors down. Cherish that sitter.
Being back from your weekend date by the court-ordered time can limit your plans. I call this the "Cinderella Syndrome." The distance you can travel and the length of your trips are severely restricted when there is inflexibility with the ex. Luckily, Sacramento is perfectly located for weekend getaways—whether you want to visit the City, relax at Lake Tahoe, or hike the Sierra Foothills, it's as easy to get there as it is to come home.
From the Tuelbox:
If you want to change your life, instead of waiting for life to change you, you have to be willing to face some challenges. Remember that every challenge you face is a chance to discover something wonderful and new about yourself. Visit tomi at www.tomituel.net.